Post by oleschoolaggie on Mar 12, 2020 16:31:45 GMT -5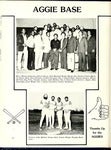 again, the vast majority of meac coaches have pwc backgrounds as you desire. but why is it that the 2 most successful meac coaches have solely "hbcu" backgrounds? and an interim coach who's background comes primarily from hbcu's finished in 2nd place and beat virtually all of the coaches who have pwc backgrounds. how could that be possible if what you say is true?
i'm not trying to be funny nor confrontational. i mean, i honestly wanna know what gives you the impression that pwc coaches "inherently" are superior to hbcu coaches? i'm still waiting on you to explain why pwc coaches are better than hbcu coaches but you still have not provided proof nor an explanation. basically you're saying they're just better and that's it.
do you think hbcu coaches can't learn what pwc coaches learn? is that it? i mean, don't just say hbcu coaches are inferior, explain why they're inferior. are you saying hbcu coaches are just dumb, imcompetent, and can't comprehend as well as pwc coaches? is that why you think they're inferior?
please help me understand why pwc coaches are better? i have an open mind, i don't agree that pwc coaches are superior to hbcu coaches, but if you can provide a "credible" explanation as to why they are, i'd be willing to change my mind. so please explain what justifies the notion that pwc coaches are "inherently" superior to hbcu coaches? i honestly wanna know...
Ole school I'll let you ponder your conflicting, loaded statements and questions, I have one statement, SHOW ME! I don't believe MEAC facilities are not sufficient to build that winning team and I have expressed why I feel they haven't succeeded!
no problem, i get it. you don't have an explanation except to say its just that way. cool, that's what i thought. carry on, please...